Dale Carnegie & Associates, Inc.
Overview
Dale Carnegie & Associates, Inc., an NCCRS member since 1988, includes the development of effective communication and improved human relations, motivational selling skills, goal-oriented management, professional development, and improved customer relations. Courses are conducted by Franchisees and Centers of Excellence located throughout the United States and several other countries.
Instructors are selected mainly from the executive and managerial ranks. All instructors must complete a Core Competency Trainer Conference, which is conducted by a Master Trainer certified by the Carnegie University (corporate entity). Upon completion of the Training Conference, Instructor Candidates must also complete a Train the Trainer Conference in a specific course. Newly certified Instructors work with an experienced Instructor for one or two cycles of the course. Carnegie University (corporate entity) annually evaluates all instructors.
Records of Dale Carnegie & Associates, Inc., are on file from 1959 to the present. Local franchises and centers offering Dale Carnegie Courses maintain their own records. Regular contact with Dale Carnegie & Associates, Inc., ensures that facilities and record-keeping systems are adequate. 
These courses have been evaluated and recommended for credit by the American Council on Education (ACE). For additional information, please contact Dale Carnegie & Associates, Inc. 
Students and admissions representatives please note: NCCRS does not provide transcripts. Transcript requests and inquiries should be directed to the organization offering the courses, examinations or apprenticeship. See the Source of Official Student Records   in the sidebar near the top right side of this page.
Source of Official Student Records
Andrea Hayes, Accreditation Manager
1551 Wall Street, Suite 180
United States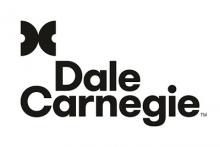 Titles of all evaluated learning experiences
Descriptions and credit recommendations for all evaluated learning experiences