Camphill Academy
Overview
The Camphill Academy, formerly the Camphill School of Curative Education and Social Therapy, an NCCRS member since September 2005, offers practice-integrated professional certification programs in Inclusive Social Development, an interdisciplinary field concerned with building inclusive communities within which all individuals can find wholeness and fulfillment, at several locations including Camphill Communities California in Soquel, California; Camphill Village Kimberton Hills in Kimberton, PA; Camphill Village, USA in Copake, New York; Heartbeet Lifesharing in Hardwick, VT; Plowshare Farm in Greenfield, NH; and The Camphill School in Glenmoore Pennsylvania; as well as various participating communities across North America. Students pursue their studies through one of the following concentration areas: Curative Education, Social Therapy, or Social Agriculture and Biodynamics, depending on availability at their location.
The Camphill Academy provides three levels of certification in Inclusive Social Development: (1) a Foundation Studies Certificate, awarded after completion of the first year; (2) a Paraprofessional Certificate, awarded after completion of the second year and an additional year of supervised practice (Paraprofessional Internship); and (3) a Diploma, awarded after completion of the fourth year and an additional six to twelve-month Professional Internship. These milestones are also recognized as formal exit points in the program; however, a student may decide to leave the program and apply for credit transfer at any time, and a student's learning experience is evaluated based on successfully completed coursework, regardless of certification level attained.
Certificates and diplomas issued by the Camphill Academy are recognized by the Anthroposophical Council for Inclusive Social Development in Dornach, Switzerland.
The Camphill Academy is accredited by the Accrediting Council for Continuing Education and Training (ACCET), an accrediting agency recognized by the US Department of Education (www.accet.org).
Students and admissions representatives please note: NCCRS does not provide transcripts. Transcript requests and inquiries should be directed to the organization offering the courses, examinations or apprenticeship. See the Source of Official Student Records contact information on the top right of this page.
Source of Official Student Records
Registrar, Melody Konderwich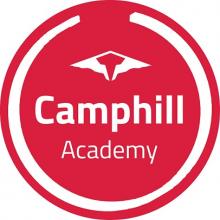 Titles of all evaluated learning experiences
Descriptions and credit recommendations for all evaluated learning experiences