LIUNA Training and Education Fund
Overview
LIUNA Training and Education Fund (LIUNA Training), an NCCRS member since April 2016,  is the training arm of the Laborers' International Union of North America (LIUNA). LIUNA Training was formed as a labor-management trust fund in 1969, and its mission is to provide products and services that improve the lives of over a half million LIUNA apprentices and journeyworkers, and to improve the competitive position of LIUNA and its signatory contractors.  LIUNA Training supports a network of more than 70 affiliated local and regional training funds in the U.S. and Canada. From developing and distributing curriculum, to training its trainers, to procuring and disbursing federal grant funding, LIUNA Training offers an array of quality services. LIUNA Training is accredited by the International Accreditation Service (IAS) for its processes for developing curriculum and training trainers.
The key to successful trade training and education are accomplished instructors. LIUNA Training provides career-long professional development and certification programs based on best practices in adult education. LIUNA Training is accredited by the American National Standards Institute (ANSI) as a certifying body of personnel for both LIUNA instructors and apprenticeship coordinators. The scope of this accreditation ensures the highest level of learning experience for apprentices and journeyworkers. LIUNA Training's materials are available only to its network of affiliated funds. For information about student records, please email liunatraining@liunatraining.org.
Students and admissions representatives please note: NCCRS does not provide transcripts. Transcript requests and inquiries should be directed to the organization offering the courses, examinations or apprenticeship. See the Source of Official Student Records in the sidebar near the top right side of this page.
10 Murdock Road, PO Box 37
United States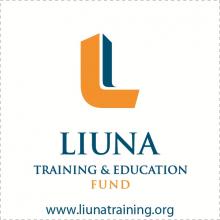 Titles of all evaluated learning experiences
Descriptions and credit recommendations for all evaluated learning experiences