Ramapo for Children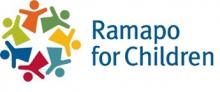 Overview
Ramapo for Children, an NCCRS member since  January 2000, founded in 1922, is a private, not-for-profit capacity building and direct service organization that works on behalf of children with a wide range of emotional, behavioral, and learning problems. Ramapo's philosophy is built around the simple belief that all people want the same things: to learn, to feel valued, and to experience success. Ramapo supports children who are at risk of being marginalized or alienated from their families, schools, and communities as a result of behaviors related to disability and/or trauma. As Ramapo has evolved as an organization, their expertise has been concentrated in two distinct areas - direct service programs in Rhinebeck and capacity building for schools and other organizations on a national level. 
Ramapo's direct service work includes the following programs at Ramapo's Rhinebeck campus:
Camp Ramapo - a residential summer camp in Rhinebeck, NY that serves over 550 children with social, emotional, or learning challenges annually
Staff Assistant Experience (SAE) - a transition-to-independence program for young adults navigating learning differences, autism, and/or mental health challenges in which participants practice vocational and life skills in an inclusive residential community.
Ramapo Retreats - short-term, adventure-based experiences for groups of youth and adults which utilize cooperative games, initiatives, and ropes course activities to help participants practice successful communication, teamwork, and leadership
Ramapo Day Camp – inclusive, traditional summer day camp for local youth ages five to twelve
Alternative Classrooms – four middle and high school classes which provide a unique and highly supportive learning environment through partnerships with Dutchess and Ulster County BOCES
Additionally, Ramapo operates two direct service programs in the Town of Rhinebeck
Northern Dutchess Day Care Center – quality childcare and individualized early childhood education for children 18 months to five years.
School Age Child Care at Chancellor Livingston Elementary School – an inclusive and engaging before- and after-school program for grade school children
Ramapo's capacity building work, now performed on a national level, consists of three initiatives:
Ramapo Training: professional development for educators, youth workers, and caregivers, offering tools and strategies for supporting success, fostering safe, trauma-informed environments, and providing structures for restorative justice in schools
Youth Development Institute: (was absorbed by Ramapo in 2020)  works with more than 150 organizations annually, focused on serving in-school and out-of-school youth. YDI's work is grounded in its Framework for Positive Youth Development, which is based on decades of research and practical experience and reflects young people's core developmental needs.
National School Climate Center: a national leader in promoting safe, supportive learning environments in schools around the country that nurture social and emotional, civic, and academic growth for all students.
Both their direct service and capacity building programs provide them with a unique opportunity to support the professional growth and development of emerging leaders and professionals.  Both the Ramayear and Camp Ramapo programs offer immersive experiences for young professionals interested in psychology, special education, experiential learning, facilitation or social work. Their many partnerships with CBO's and schools in the New York region and nationally offer opportunities for them to provide academic opportunities for youth workers, paraprofessionals and young adults working with youth in school, community based and out-of-school time settings.
Students and admissions representatives please note: NCCRS does not provide transcripts. Transcript requests and inquiries should be directed to the organization offering the courses, examinations or apprenticeship. See the Source of Official Student Records in the sidebar near the top right side of this page.
Titles of all evaluated learning experiences
Source of Official Student Records
Director, Ramapo for Children
Descriptions and credit recommendations for all evaluated learning experiences