Northwell Health Emergency Medical Institute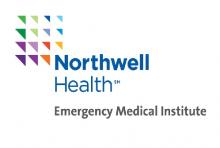 Overview
Northwell Health Emergency Medical Institute, formerly known as North Shore-Long Island Jewish Health System, Center for Learning and Innovation (CLI), an NCCRS member since 2003, offers Paramedic training as well as Emergency Medical Technician Basic, and refresher courses.
Northwell Health is certified by the New York State Department of Health, Bureau of EMS as a course sponsor for EMS educational programs leading to New York State Certification in the following areas: Certified First Responder and Refresher, Emergency Medical Technician and Refresher, EMT-Critical Care Technician and Refresher, EMT-Paramedic and Refresher.
Northwell Health serves the needs of the communities of Nassau and Suffolk counties and the metropolitan New York area, drawing students from area hospitals, the medical community, and the volunteer fire service, police departments and general public.
Students and admissions representatives please note: NCCRS does not provide transcripts. Transcript requests and inquiries should be directed to the organization offering the courses, examinations or apprenticeship. See the Source of Official Student Records in the sidebar near the top right side of this page.
Titles of all evaluated learning experiences
Source of Official Student Records
EMS Director, Northwell Health
1979 Marcus Avenue, Suite 101
United States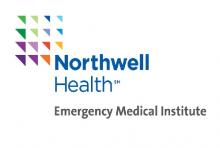 Former Name
North Shore-Long Island Jewish Health System Center for Learning and Innovation
Descriptions and credit recommendations for all evaluated learning experiences