Healthy Children Project, Inc.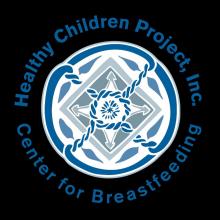 Overview
Healthy Children Project, Inc. (HCP), an NCCRS member since July 2017, was established in 1993, and is a non-profit 501(c)3 research and educational institution. HCP's mission is to improve child health outcomes in partnership with public, private, and non-profit agencies. This mission is advanced through education, leadership, consulting, education, and research in a paradigm of transformative learning.
HCP is the largest U.S. national provider of lactation management education for healthcare providers, educating more than 4,000 health providers, advocates, and facilitators annually through five-day courses, certificate courses, workshops, seminars, self-study modules, and national and international conferences
HCP faculty are leaders in their field, recognized for their evidence-based scholarship as well as their clinical experience. Our faculty serve in leadership positions in maternal and child health coalitions nationally and internationally.  
Students and admissions representatives please note: NCCRS does not provide transcripts. Transcript requests and inquiries should be directed to the organization offering the courses, examinations or apprenticeship. See the Source of Official Student Records in the sidebar near the top right side of this page.
Titles of all evaluated learning experiences
Source of Official Student Records
327 Quaker Meeting House Road
United States
Descriptions and credit recommendations for all evaluated learning experiences