Delaware State University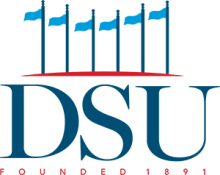 Degrees Available:
Delaware State University offers a wide range of degree options to support the adult learner. Associate degrees in Liberal Studies, Psychology and Social Work. Bachelor degrees in Accounting, Human Resource Management, Liberal Studies, General Management, Psychology, Public Health, and Social Work. Master degrees in Business Administration, Educational Leadership, Nursing, Public Administration, Social Work and Sport Administration. Doctorate degree in Educational Leadership.
Forms of Credit:
Delaware State University understands that learning doesn't just happen in the classroom and offers credit recognition for learning that has occurred outside of the traditional academic environment.
The University awards credit based on the following: Credit by examination (CLEP, DANTES), certificates, training and licenses, learning evaluated and recommended for credit by NCCRS, military credit and educational experiences evaluated and recommended by ACE, and portfolio assessment. Delaware State University offers a course to guide you in creating a portfolio that describes and documents your prior learning.
Additional Information:
The University delivers instruction in variety of modalities to support the non-traditional student. Instruction is delivered in person, hybrid, or fully online. The university's online programs offer students a high-quality degree they can earn on a schedule that fits into their life.
Delaware State University is a Historically Black College and University founded in 1891.
Delaware State University is accredited by Middle States Commission on Higher Education (MSCHE).
Delaware State University is a NC-SARA Participating Institution.
Contact Information
Director, Prior Learning Assessment