Ramapo for Children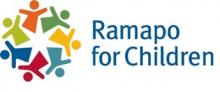 Overview
Ramapo for Children, an NCCRS member since  January 2000, founded in 1922, is a private, not-for-profit organization serving children with a wide range of emotional, behavioral, and learning problems. Located on a 240 acre lakefront campus in Rhinebeck, New York, Ramapo's mission is to provide learning and recreational experiences that promote social, emotional, physical, and intellectual growth in children with special needs. Ramapo's summer camp and school-year adventure learning retreats serve over 7,500 children and family members each year.
On-going studies have consistently demonstrated that Ramapo for Children's summer and school-year adventure-based experiential learning programs promote positive character values, build social and learning competencies, and enhance self-esteem.
Each summer, Ramapo serves more than 600 children with special needs in a beautiful and engaging residential camping environment.  Physical activities designed to promote self-confidence, build trust, and increase life skills include: high and low ropes courses; hiking, orienteering and backpacking trips; swimming, canoeing and kayaking; arts, woodcraft and ceramics; and various sports.  Educational activities designed to enhance learning and problem-solving skills include: a reading center; science/discovery center; and chess instruction for all.  Campers live in rustic bunks in groups of six.   
During the summer, the senior staff of knowledgeable and experienced professionals are joined by over 200 college-age Summer Counselors, creating a one-to-one camper to counselor ratio. Summer counselors are recruited from throughout the United States and internationally.  They represent a diverse group of students interested in psychology, special education, and health careers who are highly motivated to work with, learn about, and help change the lives of exceptional children.  Summer counselors are selected based on their leadership potential, personal values, and their ability to care for and relate warmly to children with special needs.  Ramapo's one-to-one staff-to-child ratio, excellent training and close supervision of counselors ensure a safe caring and highly structured environment.  The result is a community in which campers and staff alike have fun as they build healthy relationships, increase self-esteem, and improve their ability to learn.
As an extension of its mission, Ramapo Training, which was established in 2001 and is based in New York City, provides professional development programs, staff training workshops, and program support for educational and recreational organizations that serve children at-risk and those with special needs. 
Students and admissions representatives please note: NCCRS does not provide transcripts. Transcript requests and inquiries should be directed to the organization offering the courses, examinations or apprenticeship. See the Source of Official Student Records in the sidebar near the top right side of this page.
Titles of all evaluated learning experiences
Source of Official Student Records
Director, Ramapo for Children
Descriptions and credit recommendations for all evaluated learning experiences