Mosholu Montefiore Community Center
Overview
Mosholu Montefiore Community Center, an NCCRS member since May 2022, is a vital community resource that changes the course of lives of Bronx and Manhattan residents to a degree not otherwise possible. Each year, the organization serves more than 35,000 preschoolers, school age children, teens, adults and senior citizens through our support, enrichment, education and recreation programs, expanding their opportunities to live full, productive lives.
The committed and well-trained staff consistently steps forward to guide and nurture people of all ages – often on an individual basis and frequently when they have no other place to turn. They open up entirely new possibilities for individuals, strengthening families and reshaping the neighborhoods we serve. Together, with MMCC's help, the Bronx and Manhattan will continue to evolve as a dynamic, vibrant, safe community.
MMCC strives to improve the lives of community residents with dedication to humanitarian efforts; reaching out to a rich tapestry of cultures, building gateways to success through quality service and programs, building confidence, sustainability and working toward self-sufficiency for the individuals they serve. The vision of MMCC is to ignite new pathways of growth and expansion, aligned with a commitment to humanity, equity and diversity, so that their own proven methods of services and programs can flourish and impact and assist one individual at a time; fulfilling our commitment of quality service to the communities we serve. 
Source of Official Student Records
Mike Halpern, Director of Youth Services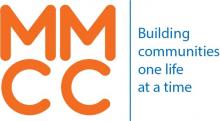 Titles of all evaluated learning experiences
Descriptions and credit recommendations for all evaluated learning experiences
Location:
Mosholu Day Camp- 261 Arden Valley Road Southfields, NY 10475
Length:
214 hours in 8 weeks, including supervised field work. 
Instructional delivery format:
Online/distance learning, Hybrid course/exam, Supervised Practice, Workshop Intensive
Learner Outcomes:
Upon successful completion of the course, students will be able to: apply appropriate leadership, mentoring, supervision, community building strategies; describe how inclusion and empathy are key values in working with youth; analyze various perspectives in youth behaviors and apply effective communication and behavior strategies and modifications; evaluate new skills and knowledge and apply it to everyday work; analyze the coursework and compare and contrast various developmental theories as related to observations in field experiences; observe and record children's behavior and responses to supervision; relate to knowledge acquired in classes and workshops and collaborate with supervisors and co-workers to modify and improve group dynamics and reflecting upon positive and negative interactions; engage in group collaboration and small group discussion during workshop sessions; and create a training program for future counselors who can utilize and assist them with their work.
Instruction:
Major topics taught in this course include:  Leadership, Child Development, Effective Communication, Empathy, Respect, Conflict Resolution, Diversity, Equity and Inclusion.
Credit recommendation:
In the lower level baccalaureate degree category, 3 semester hours in Recreation, Sociology, Psychology, Interdisciplinary Studies, Child Development, or Education (5/22).