New York Film Academy
Overview
New York Film Academy (NYFA), an NCCRS member since 2007, is one of the world's leading institutions for intensive hands-on training in filmmaking, acting for film, documentary filmmaking, producing, screenwriting, animation, game design, musical theatre, and photography. NYFA was founded at Robert DeNiro's Tribeca Film Center on the belief that a top quality education in filmmaking should be accessible to anyone with the drive and ambition to make films.
The Academy offers year-round programs in New York City, at Universal Studios in Los Angeles; Sydney and Gold Coast, Australia (year-round); Florence, Italy; South Beach, Florida (year-round); and monthly short-term and summer high school programs in New York City; Universal Studios, Los Angeles; Harvard University; Disney-MGM; London, England; Paris, France; and Florence, Italy. Visit the Academy at www.nyfa.edu for program dates and information.
The mission of the New York Film Academy is to educate students interested in the field of visual and performing arts. NYFA curricula have been designed to increase students' creativity and technical expertise through an intense regimen of hands-on and classroom instruction. NYFA's goal is to enrich its students as visual storytellers and performers by helping them to realize their personal artistic visions. NYFA is committed to the growth students as creative individuals.
Source of Official Student Records
Registrar, New York Film Academy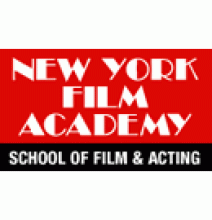 Titles of all evaluated learning experiences
Descriptions and credit recommendations for all evaluated learning experiences